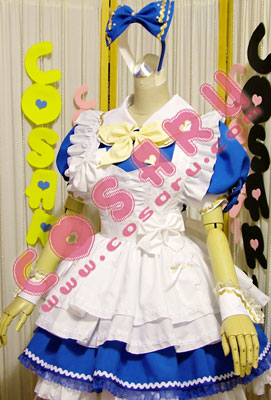 Here's a quick preview of upcoming new item!
This is the 3rd series of Pre-Made Alice Maid Dress Set that I'm currently working on.
The main colors are Royal Blue & White with Metallic Gold trim.
I just need time to take the photos. After that, the dress will be up for sale under Pre-Made page at website.
There are 2 other Alice Maid Dress Sets in Red & Candy Pink.
(currently listed under Pre-Made page)