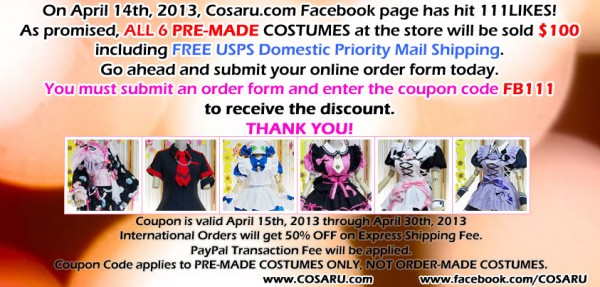 Cosaru.com facebook page 111 LIKES EVENT
ALL PRE-MADE COSTUMES are sold $100 including FREE USPS domestic Priority Mail Shipping!
You must submit an order form & enter the coupon code FB111 to receive the discount.
* 3 New Pre-Made Costumes
* 3 Sale Pre-Made Costumes
* Submit Your Order Form Here
* Coupon Code Valid April 15th ~ April 30th, 2013
* International Orders will get 50% OFF on Express Mail Shipping Fee.
* PayPal Transaction Fee still applies to your total.
* Coupon applies to PRE-MADE costumes, not ORDER-MADE costumes.