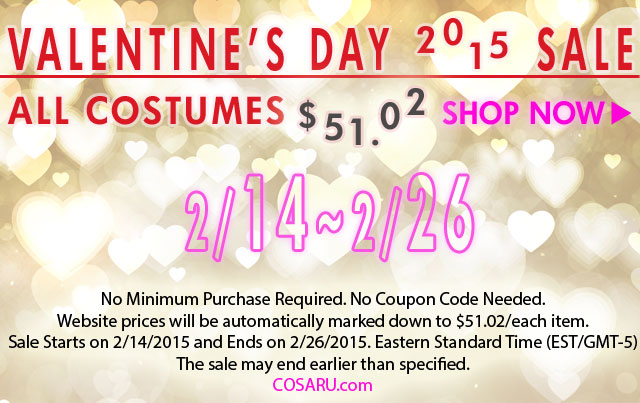 Right after the Valentine's Day Sale ends, Cosaru.com will be closed for a few months.
The website, blog, and facebook will be available for viewing only.
So from the beginning of March 2015, I won't be able to accept any order or reply to email.
I'm definitely planning to come back and re-open the shop although the date is uncertain at this moment.
I apologize for taking such a long break. And I appreciate all love and care that customers showed to Cosaru.com.
There are still a lot of costumes I want to make.
And I'll do my best to come back to my sewing machine as soon as possible.
Thank You
Cosaru